A proof of principle (POP) study at ZP, leading to an prototype/MVP is a short three month programme, typically about 1500 hours of effort, delivered in 3 to 6 months, where ZP takes the work and understanding already with our collaborators and translates it onto our ZP platforms.
The purpose of the work is to bring the work from its current status and move it onto a platform that ZP sees can be manufactured within our ISO13485 facility. We would look to deliver a minimally viable product, suitable for for showing tangible hardware to stakeholders, such as investors. The MVP may not be ready for roll out into unsupervised clinical settings 
The understanding that the client has regarding their electrochemical assay or biosensor, this can include:
1) Practical work already undertaken.
2) Academic papers from the literature.
3) Patents licensed/owned by the collaborator.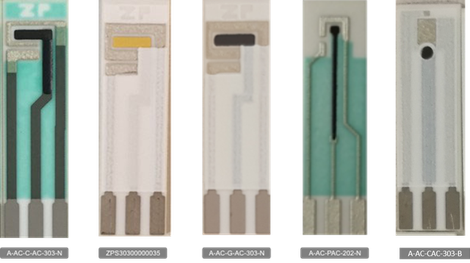 The stages in a proof of principle programme
The effort in a ZP proof of principle programme (PoP) is a time and materials effort and ZP will work within the constraints of the budget of approximately 1500 hours.
In a POP programme ZP will:
1) STEP ONE - Perform a tech transfer or discussion with the client to understand the status of the technology and learn all the tips, tricks and anecdotes that the client can give to make ZP's efforts as efficient as possible.
2) STEP TWO - ZP will suggest one or more first small pieces of work within the POP, which we will discuss with the client before proceeding. These suggestions are based on where the technology is today and where does the technology need to be in terms of the market/clinical  requirements. ZP will work through the work to see which of the ideas both works and is commercially viable. The number of ideas worked upon is constrained by the budget.
3) STEP THREE - ZP will give  online update meetings where we will give a presentation on the work done and the results so far. ZP is happy to receive comments and feedback from the clients.
4) STEP FOUR - As we progress through the study we will start to plan the next phase of work.
Please note that ZP will build a presentation for the client as we work, in addition ZP can produce reports, procedures etc. All work can be done within the constraints of the budget.
Proof of principle study - ZP
Please note that all consumables, chemicals, 3rd party cost services and materials etc required to deliver on the programme are charged at cost plus 15 %
Available
Generally ships within 3-4 weeks
For those developing an IVD click the adjacent button to read a discussion getting to market.