Welcome to this week's newsletter from Zimmer and Peacock. This newsletter is a mixture of news, stories and tech notes from Zimmer and Peacock. If you want to subscribe to our newsletter or have any questions regarding Zimmer and Peacock and our passion for biosensor technologies please don't hesitate to contact us.
Analysing molecules by electrochemistry
There is a commercially and technically important fact that is not widely known, which is ..'if you can analyse a molecule by UV-Vis, Fluorescence Spectroscopy, Colorimetric assay, Surface Plasma Resonance etc then you can probably detect it by electrochemistry as well'..
Why use electrochemistry?
If you are looking for a super low cost  and robust detection/analysis/sensing technology, then electrochemistry is probably the best platform for you. Most home use glucose strips on the market are electrochemical and this is because the developers and manufacturers realised that they could make the electrochemical test strips at super low cost, that the electronics were low cost and that the sample, blood, could be analysed without any preparation, purification dilution etc.
The issue with electrochemistry
The issue with electrochemistry is that scientist are often taught  optical methods as undergraduates and so the techniques are very familiar to us, but electrochemistry and electroanalytical techniques are not so widely taught. At ZP we see our role in part to give people the tools and training to get started on using electrochemical techniques. Find out more on our website here.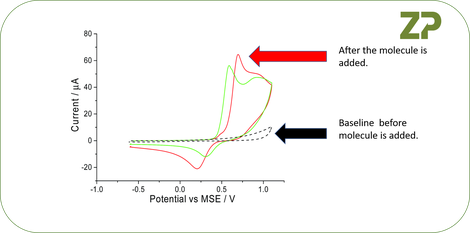 ZP Speaking - MEMS Sensors and Executive Congress
Zimmer and Peacock are speaking at the MEMS and Sensors Executive Congress at Napa this October.
Our abstract is:
Zimmer and Peacock see that sensors are a critical part of a number of Social and Commercial Revolutions, including the Internet of Things (IoT), Sensor Web and the growth of the Invitro Diagnostics Market (IVD). 
At Zimmer and Peacock we are partnering with academia and industry to ensure that there are enough good and commercially available sensors to meet the requirements of these new and growing markets. As part of this Zimmer and Peacock provides a range of products and services including: sensors, the necessary hardware, and customer specific Android and iOS applications, IP generation and scalable manufacturing. Part of the remit at Zimmer and Peacock is to innovate around our collaborator's inventions and to help bring ideas to market.

Pinout for ZP sensors and electrodes
At Zimmer and Peacock we believe in helping our customers get the most out of our sensors and so we are very keen on sharing information.
In the image below we show what the pinout is on a connector and where those pins must go to on the sensor/electrode.
Note if you are using PalmSens and DropSens equipment this information may still be relevant to you.
We are here to help so please don't hesitate to contact us.

Auto industry looks to ZP for inspiration
At ZP we are delighted that the Auto Industry looks to our flagship potentiostat for design ideas. 
In a side by side comparison between the AnaPot, a potentiostat optimised for sensors and biosensors, we were struck by its resemblance to the new Kia.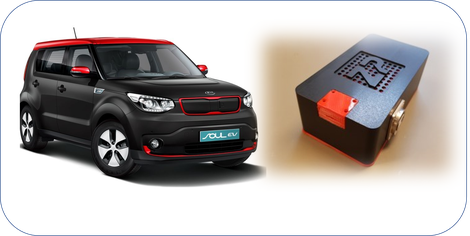 AnaPot also in Black
AnaPot is ZP's flagship potentiostat optimised for anyone designing biosensors, the latest model has ruggedised parts, and come in cool anodized alumina.