Welcome to this week's newsletter from Zimmer and Peacock.  This newsletter is a mixture of news, stories and tech notes from Zimmer and Peacock.  If you want to subscribe to our newsletter or have any questions regarding Zimmer and Peacock and our passion for biosensor technologies please don't hesitate to contact us.
Meet us at ATTD (Advanced Technologies and Treatments for Diabetes Paris  - 15 and 16 February 2017
We will be at the ATTD next week so meet us there - click here.
Microelectrodes
Our microelectrodes are fabricated and tested by electrochemists, resulting in the 'perfect' microdisk electrode.  These microelectrodes are available in gold or platinum (Au, Pt) and a range of standard sizes: 10, 20, 50 and 100 micrometers.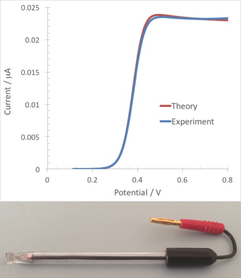 Macro Disk Electrodes
Our macro disk electrodes are designed, fabricated and tested by electrochemists.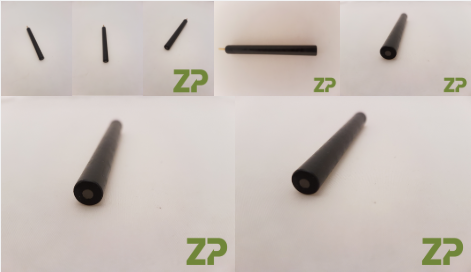 PEEK Cell
The electrochemical analytical cell from Zimmer and Peacock is easy to use when conducting electrochemical experiments. The screw on lid has been designed to hold the electrodes in place, at consistent distances from each other, and so removes the need for a clamping. The lack of clamps makes this an  easy to use cell for laboratory and field applications.
The cell is made from PEEK so is suitable for high temperature applications up to 145C, and resistant to chemicals and solvents. It's durable and so won't smash if dropped or knocked, unlike equivalent glass cells.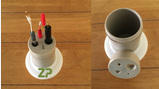 3D Printed Biocompatible Flow Cells
On a recent trip to Munich we were able to print a 3D biocompatible polymer and integrate it with a Zimmer and Peacock sensor. Find out more in the video below. 
Enjoying Munich
After all that hard work and long days of science and engineering we still had time to enjoy Munich with the Essentim team!