Day 1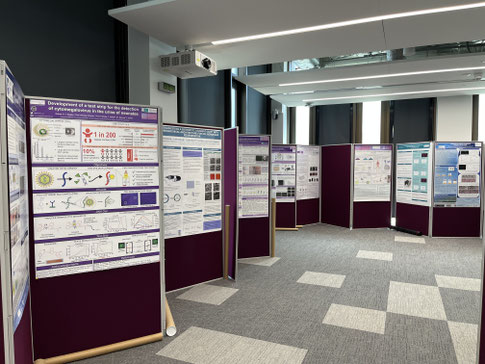 This week, Zimmer and Peacock attended the TCES Conference at the University of Birmingham where we exhibited our technologies and met with fellow researchers in the field. Day 1 began with a warm welcome from the TCES conference chair and a briefing on the agenda and plan for the entirety of the conference. 
We also attended the poster session where we discussed the research being made by students in industry at the moment. This included using revolutionary methods being implemented for specialized cancer treatments. During these sessions, several students made their way around to the exhibitor's area where they met with us and were able to see our sensors. During our talks with students and lecturers, we even discussed and exhibited our technologies, including our potentiostats and our electrochemical data storage software, Djuli.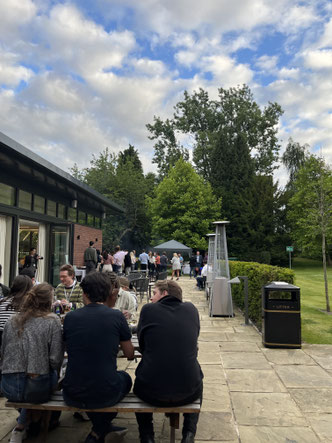 On day 1, we attended multiple talks from keynote speakers where we caught up on the advancements made in industry in recent years. We were given a briefing on the agenda and plan for the entirety of the event, including the Welcome Barbeque at Edgbaston Park Hotel later on in the evening. 
We also attended the posters session where we reviewed research made by students at the moment. This included in vitro models to be used for personalized cancer treatments, as well as utilizing mass spectroscopy as a method to analyse volatile organic compounds in breath. This to[pic is especially relevant to Zimmer and Peacock's applications as we develop methods for diagnostics and health monitoring. Attending this session and discussing the respective students' research allowed our representatives to gain an insight into their project as well as share ZP's current advancements.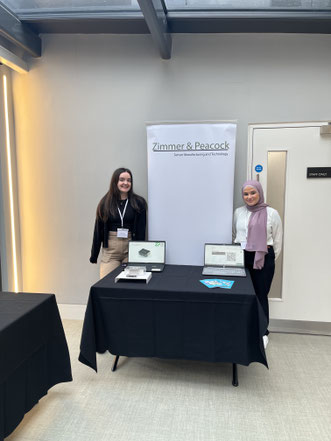 Towards the end of the day, we attended the Welcome Barbeque at Edgbaston Park Hotel where we were the gold sponsors of the event. At our stand, we discussed our technologies and exhibited them at our stand, while also enjoying the social event, alongside our colleagues. At the Welcome Barbeque, we had our potentiostat, the ZP Anapot, and our sensors on display where our colleagues presented them at the stand. 
Day 2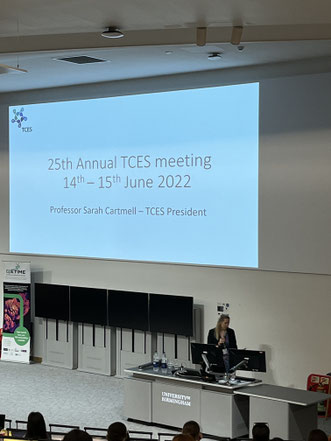 Following the success of day 1 and an exciting welcome barbeque, day 2 began with a welcome talk from the TCES Conference chair and president, followed by the interesting student and lecture talks. We had the opportunity to attend the ImagingBioPro workshop with the theme being 'Imaging Development in Tissue Engineering'. The workshop exposed us to a variety of new topics where we learned about the new imaging methods being utilized in industry and the advancements currently being made. At the workshop, we learned about the challenges and future of artificial intelligence to be incorporated in healthcare. Several thought-provoking questions came up during the workshop, such as the possibility of using existing data to predict diseases.
Additionally, we attended a talk regarding the utilization of ultra-high speed to quantify microbubble-induced cell strain for the repair of bones. During this talk, we were introduced to cell-microbubble interactions and the methods in which this may occur. However, there are some limitations to this including the mechanical mechanism in which the biological response is induced. Amongst other useful talks, we also attended talks regarding mechanical properties of tissues for applications in tissue engineering.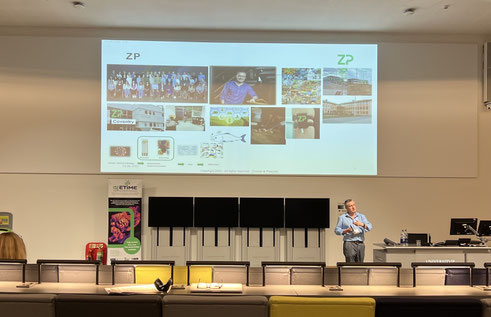 On this day, multiple other companies gave their own industrial talks to students and lecturers alike. We had the opportunity to chat with their representatives and learned about what they do in their respective fields. We then attended the poster session where we viewed students' posters and their presentations on their fields of research.
Day 2 at the conference was an exciting day as our director, Martin Peacock, gave a short talk to explain what Zimmer and Peacock do on a day-to-day basis. During his talk, Martin discussed the bridge between biology and the digital world and how electrochemical biosensors help bridge this gap. He also explained how he thinks the next big disease is not asthma or cardiovascular diseases-it is simply starvation. As a result of this, Zimmer and Peacock is dedicated to taking technologies that have traditionally been used for developing glucose in the blood, to now being used for measuring nitrate in soil. Following his talk, a number of students were interested in our technologies and the ZP lifestyle, so we were able to have a chat with them as well.
Day 3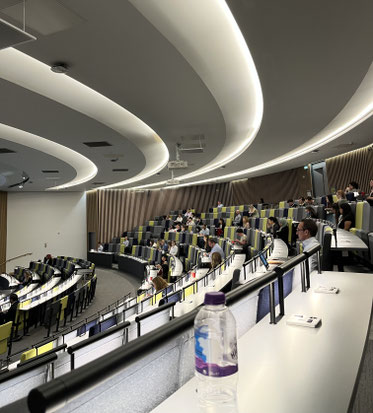 The final day of the TCES conference began with a talk from the keynote speakers about different aspects in TCES and bone repair. Following this, the rest of the talks that day were split into two themes; 'Mechanobiology and Bioengineered Models as well as 'Enabling technologies and Biomaterials'. Through these talks and poster flashes, we gained useful insight into the advancements currently being made in industry and how they may be implemented. To mark the end of a successful conference, a short prize ceremony took place to award and commend the students on their hard work.
After a successful and interesting conference, we gained a lot of new insight into industrial advancements being made currently as well as shared our own technologies. The TCES conference was a great experience and allowed us to effectively present our work, as well as meet with academics and lecturers with valuable industrial insight.