Welcome to this week's newsletter from Zimmer and Peacock. This newsletter is a mixture of news, stories and tech notes from Zimmer and Peacock. If you want to subscribe to our newsletter or have any questions regarding Zimmer and Peacock and our passion for biosensor technologies please don't hesitate to contact us.
ZP Speaks at MEMS and Sensors Conference
This week Zimmer and Peacock were delighted to speak at the MEMS and Sensors Conference in Grenoble France.
We covered everything from oxygen sensors, to potassium sensors, to lactate sensors, to hydrogen peroxide sensors, to glucose sensors, to chilli sensors, to pH sensors, to sodium sensors, to garlic sensors.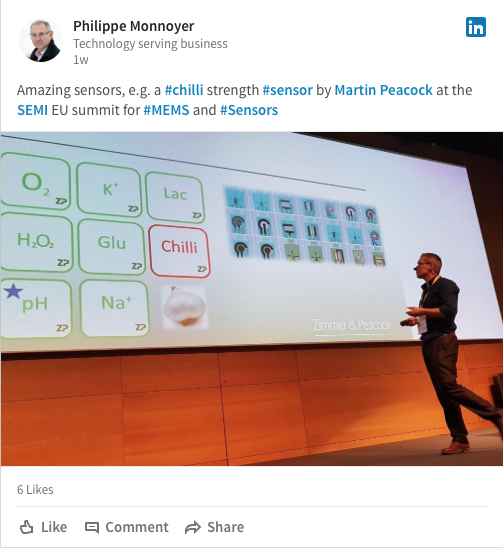 ZP in Brazil
ZP were delighted to be Sao Paulo recently, talking to the research teams and forming strong commercial bonds.
ZP - Unversidade de Sao Paulo
Zimmer and Peacock were delighted to meet new friends at the University of Sao Paulo this week.

ZP - The University of Bath
Zimmer and Peacock were delighted to speak recently as the University of Bath on how to commercialise biosensors and medical diagnostics.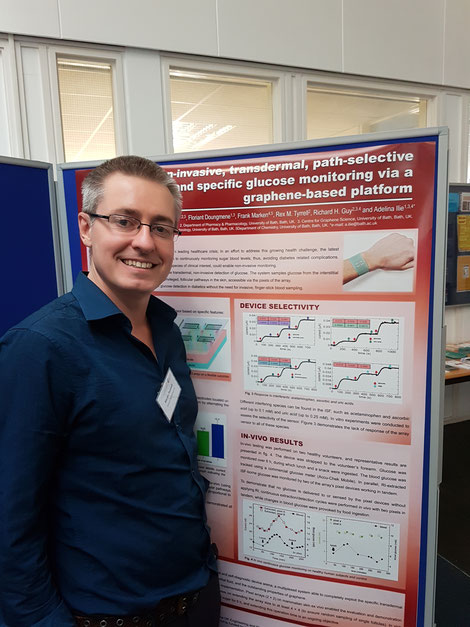 ZP - Sensors and Biosensors in Indonesia
ZP was delighted to cement stronger relationships with the Indonesian sensor and biosensor community on a recent trip.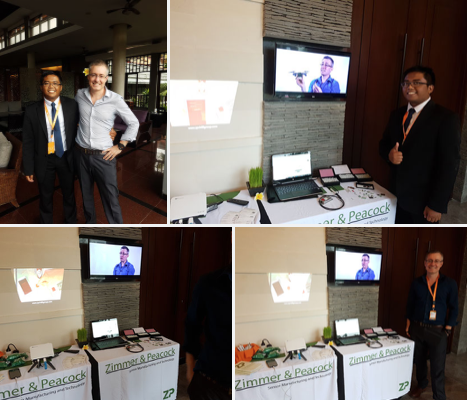 ZP and Zahner at ISE Bolognia
Thank you for speaking with Pavel and Jann at ISE Bolognia.
On our website we have put a link to Zahner's Potentiostat Technology and an introduction to Zimmer and Peacock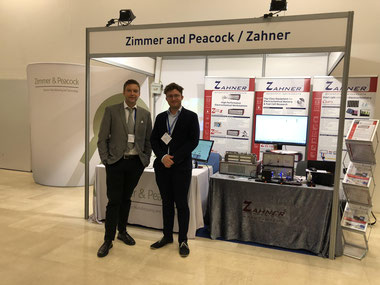 ZP and PalmSens - Antwerp
Zimmer and Peacock recently exhibited at SMOBE2018, alongside PalmSens.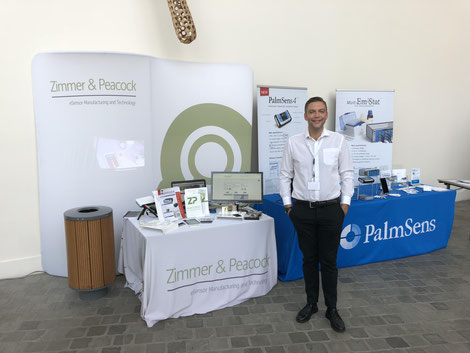 ZP at USN Norway
Zimmer and Peacock has hired nine scientists and engineers so far from US, so this week we were delighted to go back and start the recruitment of the next generation of biosensors and medical diagnostic developers and manufacturers.