Welcome to this week's newsletter from Zimmer and Peacock. This newsletter is a mixture of news, stories and tech notes from Zimmer and Peacock. If you want to subscribe to our newsletter or have any questions regarding Zimmer and Peacock and our passion for biosensor technologies please don't hesitate to contact us.
Zimmer and Peacock - ISE 23rd Topical Meeting in Vilnius
Zimmer and Peacock will be exhibiting at the 23rd Topical Meeting of the International Society of Electrochemistry, which will be held in Vilnius, Lithuania from 8 to 11 May 2018.
The meeting will provide a good opportunity to present research results, to visit the beautiful city of Vilnius, to access the fastest internet in Europe and to explore the marvellous country of Lithuania.
Lying at the crossroads of East and West, being the geographical centre of Europe, Vilnius is never more than three hours away from any European destination by air. Vilnius, the capital of Lithuania, is the home of the President, the Seimas (Parliament), the Government and the Supreme Court. Diplomatic missions, educational, cultural, financial, research, and healthcare institutions are based here. Electrochemical science has a long and storied tradition in Lithuania.
It is a key field of study at the Centre for Physical Sciences and Technology (FTMC), which houses a large electrochemical research facility where numerous specialized techniques are taught and practised. Additionally, significant electrochemical tests and studies are conducted in the Faculty of Chemistry and the Centre for Life Sciences at Vilnius University.
Other universities, such as Vilnius Gediminas Technical University and Kaunas University of Technology, also use electrochemical methods in a number of applications. In addition to hosting the Annual ISE meeting in Vilnius in 1986, the Lithuanian electrochemists have organized the ISE sponsored "Theodor Grotthuss Electrochemistry Conference" and the "Chemistry and Chemical Technology 2016", dedicated to the 200th and 210th anniversaries of the first theory of electrolysis by Theodor Grotthuss, a world-famous scientist who spent most of his life in Lithuania. Special issues of "Electrochimica Acta" were entirely devoted to these successful conferences.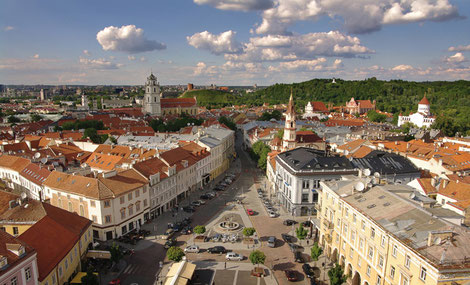 ZP exhibiting at EleCNano
Zimmer and Peacock are delighted to be joining the members of the Electroanalytical Chemistry group of the Laboratoire de Chimie Physique et Microbiologie pour les Matériaux et l'Environnement (LCPME) of CNRS and the Université de Lorraine, and the sub-Division of Electrochemistry of the French Chemical Society at the 8th meeting of Electrochemistry in Nanoscience.
Zimmer and Peacock is the world's leading contract developer and manufacturer of biosensors and medical diagnostics, and so we are delighted to be meeting with colleagues at ElleCNano in Nancy France. 
If you have any questions regarding Zimmer and Peacock please don't hesitate to contact us.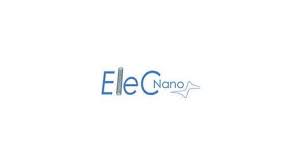 BioMed Boston 2018
Thank you for meeting with Jim and I at the Boston BioMed 2018 Expo 2018.
At the expo we talked about Zimmer and Peacock's commitment to the contract development and manufacture of biosensors, medical diagnostics and wearable sensors.
If you have any questions regarding Zimmer and Peacock please don't hesitate to contact us.
Multiple Working Electrodes
Zimmer and Peacock have standard screen printed electrodes, and we are also able to perform contract development of screen printed electrodes specific to our customers' and clients' needs.
In the video we discuss that our standard screen printed electrodes can also be delivered in multiple electrode configuration.
Please visit our website to find out more and to contact us.
Mass produced graphene electrodes
Zimmer and Peacock are delighted to announce the world's first screen printed graphene electrodes.
ZP is focused on making electrodes and sensors manufacturable and low cost to benefit our clients and collaborators, so we have developed a range of screen printed graphene electrodes and more importantly functionally tested them using electroanalytical techniques.
Please contact us to find out more.