Welcome to this week's newsletter from Zimmer and Peacock. This newsletter is a mixture of news, stories and tech notes from Zimmer and Peacock. If you want to subscribe to our newsletter or have any questions regarding Zimmer and Peacock and our passion for biosensor technologies please don't hesitate to contact us.
Liquids meet electronics
Zimmer and Peacock is at the interface of where liquid samples meet electronics.
In the image a flex circuit bases sensor is dipped into a solution, the sensor is in fact an extension of a flex circuit which has an analogue front end and a digital backend so everything required to run the assay from sensor to electronics is integrated in one flex circuit piece.
Zimmer and Peacock offers contract development and manufacturing services around biosensors and medical diagnostics, if you have any questions regarding biosensor, medical diagnostic, POC and wearables please contact Zimmer and Peacock.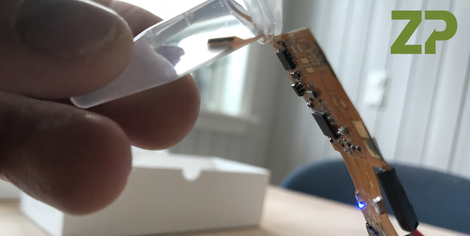 Interpreting electrochemical data in sensor/biosensor development
At Zimmer and Peacock there are a few keywords which define us, including: development, manufacturing, contract, electrochemistry, biosensors and medical diagnostics.
At Zimmer and Peacock we are always here to help our clients, customers and the community. If your electrochemical data looks like the below figure then you are suffering what electrochemists call iR drop, what this means is that there is something in your measurement that is acting like a big resistor and it is distorting your data so you look like a resistor. What we mean by this is you show a linear relationship between voltage and current.
The sources can be variable but include:
1) A bad electrical contact.
2) A very non-conductive electrolyte.
3) An electrode with a coating on it that is very poorly conductive. 
At Zimmer and Peacock we have a wealth of information relevant to people performing electrochemical experiments, medical diagnostics and biosensor development, please use the links below and it you have a questions please don't hesitate to contact us.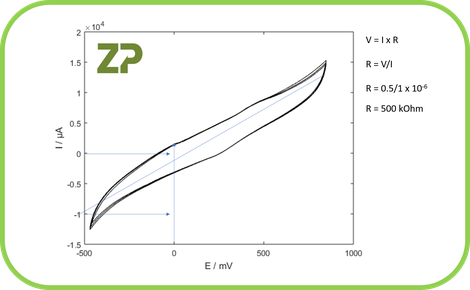 Web Summit 2018 - Zimmer and Peacock
Zimmer and Peacock are developing and manufacturing biosensors and medical diagnostics for our partners for today, but we also have a view on what will be needed tomorrow. As part of our commitment to the future of biosensors and medical diagnostics we will be attending web summit 2018 in Lisbon Portugal.
If you want to meet and chat about the future of health care and medical diagnostics feel free to contact us and meet us there.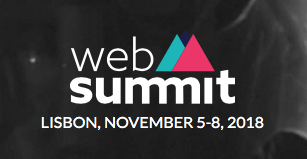 ZP at TriMed San Francisco
We have put some links on our website to cover some of the topics covered at the TriMed Conference on this page.
If you have any questions on the keywords, electrochemistry, biosensors, medical diagnostics, POC, development and manufacturing then please don't hesitate to contact us at Zimmer and Peacock, and expect a rapid friendly response.
Zimmer and Peacock supports Zahner instruments
At Zimmer and Peacock we support Zahner instruments, we recently had an enquiry regarding an IM6 instrument at a University, we have paraphrased the technical support on below in order to help others. Read more on our website here. 
QUESTION ONE...the impedance in the range 100Hz-1MHz of some polymer membranes which have been sandwiched between two PCB pieces having copper electrodes in touch with the polymer membrane. 
-As discussed over the phone the connections  must be set as follows: 
REFERENCE ELECTRODE-COUNTER ELECTRODE-ELECTRODE 1 ON THE MEMBRANE
TEST ELECTRODE-TEST ELECTRODE SENSE-ELECTRODE 2 ON THE MEMBRANE
This means that the cable outgoing from the reference channel should go into the counter electrode or vice-versa (counter electrode outgoing cable going into the reference)? Does this order make a difference?
Same question for the other connection TEST ELECTRODE-TEST ELECTRODE SENSE. 
ANSWER ONE - We would recommend leading the wires of the reference electrode and counter electrode separately from the IM6 to the sample and connect them directly at the sample. The same is true for test electrode and test electrode sense. Separating the current leading and voltage sensing wires is the standard four terminals connection.
QUESTION TWO - I have seen that there is an option of calibration which i have not seen explained in the manual. When should the calibration be done? After having set the connections for two electrodes configuration? Also how to perform the calibration, just by clicking on the option in the software?
ANSWER TWO - All devices come with a factory calibration which will be automatically used when the calibration data CD is installed. The calibration button does a quick offset and gain calibration – the same which is done during startup of the IM6. This helps if the IM6 was started up cold and got warm during use to compensate thermal drift. There is no need to connect some calibration element as this is present within the IM6.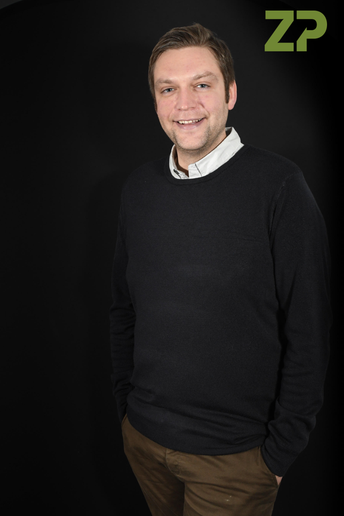 Whole cell specific detection on a glucose like strip
Zimmer and Peacock has a fabulous and long collaboration with King Abdulaziz University (KAU), the most recent paper is now released. Visit our website to find out more. 
What we really like about the work is the fundamental manufacturability of the technology described within the paper. The science is elegant in its simplicity as we are detecting whole cells with an immunoassay format that is much simpler than standard sandwich assays.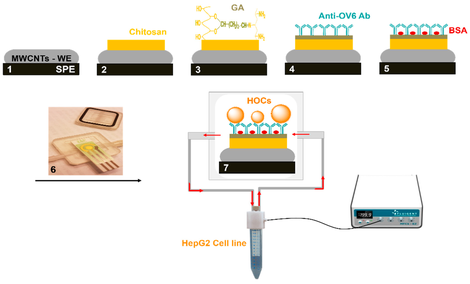 ZP in San Francisco
Zimmer and Peacock are in San Francisco this week talking to our customers and clients about their biosensor, sensor and medical diagnostic development and manufacturing needs.
If you are attending Tri-Con this week in the Moscone Center please stop by, we'd be delighted to chat.

Cambridge University CDT - Zimmer and Peacock
Zimmer and Peacock are delighted to be invited to talk at Cambridge University's CDT on 22 March 2018.
At Zimmer and Peacock we are focused on the commercialisation of sensor, biosensors and, medical diagnostics and so our team is delighted to be talking at CDT about the road from initial idea to repeat orders from satisfied customers.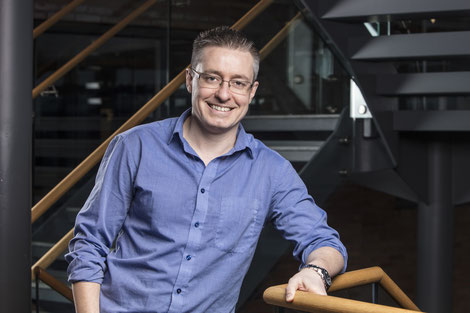 Know your PalmSens?
At ZP we have some cool technology and so we are appreciative of the cool technology from others, which is why we are happy to offer the PalmSens technology.
In this FAQ on our website we try and help answer the question, 'what PalmSens do I have?'
If you look carefully at your PalmSens there is a port on it for either a three four or five pin connector, we have summarised which of the PalmSens products have which pins in the table below.
If you are unsure as to the connector type you have feel free to contact us, we have you send us a photo and we will identify it for you.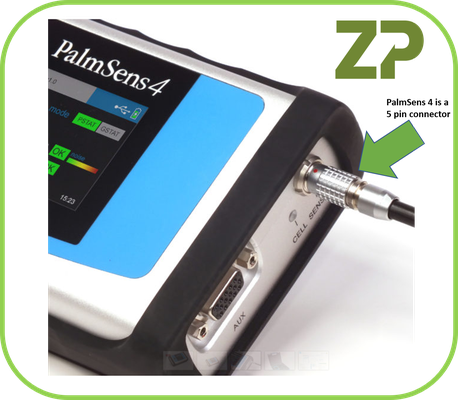 Fun in the lab
Some fun in the lab where we watched the wetting properties of a Zimmer and Peacock spiral carbon electrode.