Welcome to this week's newsletter from Zimmer and Peacock. This newsletter is a mixture of news, stories and tech notes from Zimmer and Peacock. If you want to subscribe to our newsletter or have any questions regarding Zimmer and Peacock and our passion for biosensor technologies please don't hesitate to contact us.
Zimmer and Peacock Ltd is visiting the University of Rome "La Sapienza"!
Zimmer & Peacock Ltd have been visiting a number of important academic institutions in Italy!  
The first step of our trip was the University of Rome "La Sapienza" where we had the pleasure to meet Professor Domenico Caputo from the Electronic and Electrical Engineering Department. We discussed the integration of the electrochemical sensors for the detection of lactate with the photosensors and heaters for temperature control.
The envisioned system will be a miniaturised on the Lab-on-chip device which will include cutting edge technology using electric field changes for the molecular transportation by electrowetting and the selection of the specific wavelengths with the optical filters.
Please do not hesitate to contact us regarding our products and the possible integration of your technologies.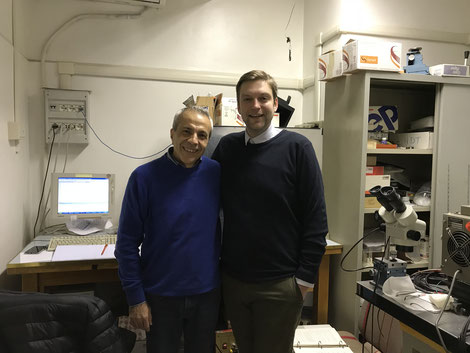 ZP at USN in Norway
A big thank you to the ZP team who attended Technology Lift Horten in Norway.
We are big fans of USN, having recruited over five of the team from there and so were were delighted to be back to talk to the next wave of talented engineers and scientists.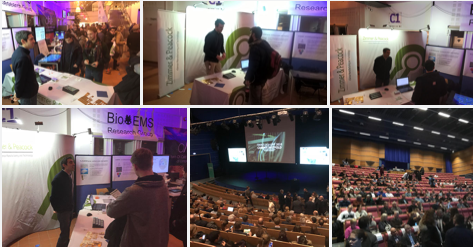 Zimmer and Peacock - best meeting location ever!
Zimmer and Peacock is undergoing a game changing growth in business and so we were delighted to go to a sport stadium for a recent kickoff meeting.
At Zimmer and Peacock we put delivery against the customer's needs in biosensors as our top priority and so it is great when hard work in the lab and the factor allows us to to out and see where our technology will make a difference.