Welcome to this week's newsletter from Zimmer and Peacock. This newsletter is a mixture of news, stories and tech notes from Zimmer and Peacock. If you want to subscribe to our newsletter or have any questions regarding Zimmer and Peacock and our passion for biosensor technologies please don't hesitate to contact us.
Workshop - from sensor idea to sensor sales
Zimmer and Peacock will be speaking at Biosensors - A Story of Research and Manufacturing.
We will be talking about what it takes to get from a sensor idea to a sensor that actually sells and we will be using the ChilliPot - Scoville Meter as a case study.
The secret to speed to market is to repurpose existing technology rather than re-inventing the wheel. At Zimmer and Peacock we have developed a platform of standard products and services which are focused to get our customers and collaborators to market.
Please visit our website to find out more, contact us or join us at the workshop.
Accessories and screen-printed electrodes for the PalmSens Potentiostat
Zimmer and Peacock offer the widest range of screen-printed electrodes and accessories for the PalmSens potentiostats.
Visit our website to find out more and please don't hesitate to contact Zimmer and Peacock for your free consultation on accessories for PalmSens.

Zimmer and Peacock - Whistonbrook
At Zimmer and Peacock we are a team of pragmatic scientists and engineers who are focused on the finish line of getting our customers and clients to market. On the way to the line our clients will/may often require lab instruments for performing validation experiments and depending on the application we will offer one our own instruments or one from a partner company.  
The reason Zimmer and Peacock offer instruments from other manufacturers as well as our own is based on the simple philosophy that it is impossible for one company to have all the technology that is perfect for every situation,  budget and application. As part of our customer support strategy we are delighted to offer potentiostats from Whistonbrook.
For all your questions regarding the best potentiostat for your application and budget please free to contact Zimmer and Peacock.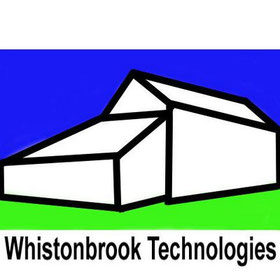 Calculating the cost of a microfluidic device for sensor applications
At Zimmer and Peacock we know that a point of care diagnostic without a means of bringing the sample to the sensing element in a reproducible manner is not a viable product. This is why we focus on microfluidic cartridges with the correct functionality but whose fabrication and cost allows them to be used once and disposed of.
In the video we show a quick method by which you can 'estimate' the cost of microfluidic cartridges for medical type of applications.
As we say in the video, ZP is a super helpful company so if you have any questions regarding microfluidics for medical applications please don't hesitate to contact us.
ZP attending Technology Lift Horten Norway
Zimmer and Peacock AS are Norway's largest privately held biosensor and medical diagnostic developer and manufacturer. We are delighted to be invited to attend the Technology Lift 2018 at HSN Vestfold on 10 January 2018.
Zimmer and Peacock AS will also be representing our sister companies in the UK and USA and we will be talking about our contract biosensors development and manufacturing services.
Please feel free to drop by and have a chat.