Welcome to this week's newsletter from Zimmer and Peacock. This newsletter is a mixture of news, stories and tech notes from Zimmer and Peacock. If you want to subscribe to our newsletter or have any questions regarding Zimmer and Peacock and our passion for biosensor technologies please don't hesitate to contact us.
Cleaning gold electrodes
When you are a client of Zimmer and Peacock you are backed by our passion and knowledge, including online real-time advice and troubleshooting.
In a recent conversation a collaborator had an issue of unexpected peaks in their cyclic voltammetry when testing in PBS with no redox active materials.
The PBS was also used to test some carbon electrodes, where no redox activity was seen; this led to the conclusion that the peaks were most likely due to species adsorbed on the gold surface.
At ZP we love gold electrodes, but know that gold is a lot more active than one would expect and it will adsorb species from the atmosphere over time. In this case we suggested to the client rinsing the electrodes in methanol and wiping with a cloth, which the collaborator did.  After two washes they had reduced the peaks to 'zero'.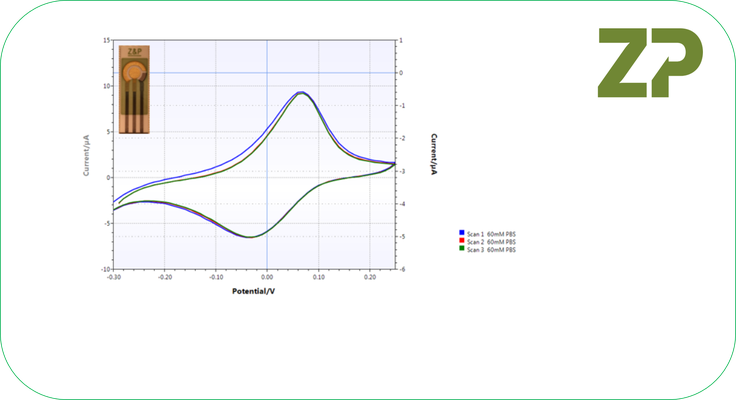 ZP - Meet us at BioMed Device San Jose
Zimmer and Peacock will be at the BioMed Device San Jose Conference on the 6 and 7 December in San Jose California, come and meet us there.
We will be talking about our standard products and our services all focused around biosensors and medical devices.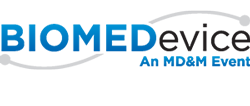 Continuous Glucose Monitoring Development
At ZP we partner with clients on the development of their CGM sensors, all the way through to the sensor's manufacturing.
In this video ZP are describing an experiment for the screening of interferences associated with CGM sensors.
If you have a CGM sensor idea or prototype that requires development and/or manufacturing then please don't hesitate to contact Zimmer and Peacock.