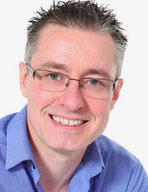 Zimmer and Peacock are presenting at Biosensors and Biodetection 11 October 2017.
From Academia to Commercialization – A Case Study Wednesday, 11 October 2017 at 14:00
Martin Peacock, Director, Zimmer and Peacock
Martin Peacock is an industrial bioelectrochemist, having worked at GSK and Abbott Diabetes, before catching the entrepreneurial bug and founding a number of companies. Martin has now set up companies in California, the UK and Norway and so has both a strong technical understanding coupled with the realities of manufacturing and commercializing biosensor technologies. Martin still authors academic papers, alongside writing business plans and developing business strategies.