Welcome to this week's newsletter from Zimmer and Peacock. This newsletter is a mixture of news, stories and tech notes from Zimmer and Peacock. If you want to subscribe to our newsletter or have any questions regarding Zimmer and Peacock and our passion for biosensor technologies please don't hesitate to contact us.
Sensor Development Brainstorming Meeting
Part of the Zimmer and Peacock team were brainstorming in our conference room last week over a new sensor development programme and enjoying cheesecake!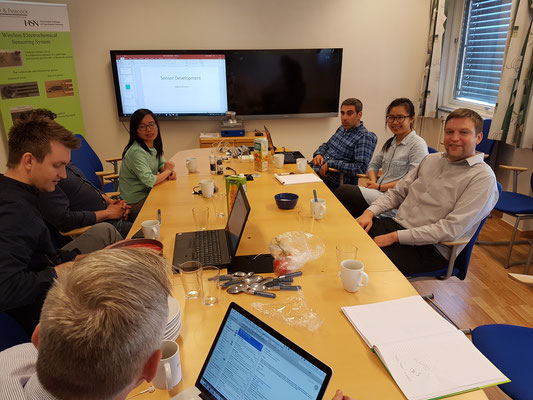 Holders for sensors
Zimmer and Peacock understand that sensors can be small and hard to handle, with nowhere to hold the sensor without damaging it.
In this video Zimmer and Peacock show a holder that we have fabricated for the Micrux Electrodes that we distribute. See more on our website.
Zimmer and Peacock install monitoring system in a NHS hospital
Zimmer and Peacock are experts in sensing and monitoring. The ZP team have installed a continuous monitoring technology at a UK NHS hospital for continuous gas phase monitoring.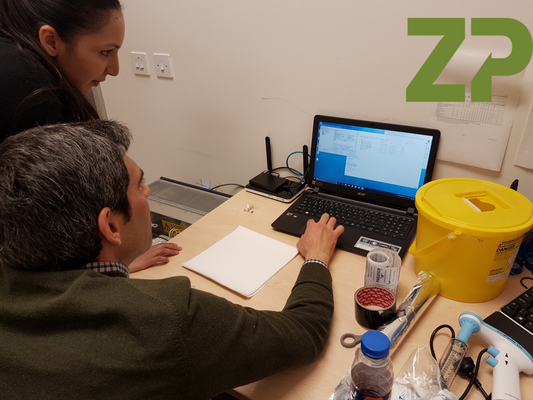 Shippable analytical lab
Zimmer and Peacock are focused on sensors, diagnostics and in-field testing. A recent programme required a shippable in-field test laboratory so Zimmer and Peacock kitted out a shipping container as an in-field lab with amenities and analytical systems.
Our aim was to get the analytical equipment as close to the field as possible.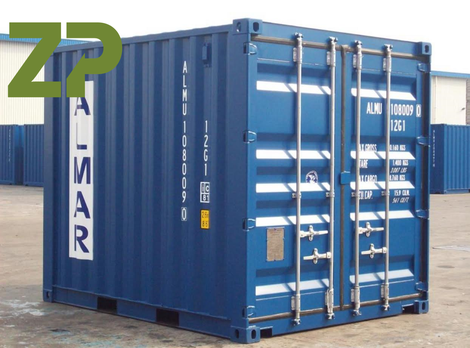 Zimmer and Peacock launch Education Kit at LOC and Biosensor Conference
This week Zimmer and Peacock are in Munich at LOC and Biosensors conference. In this video the team talks through what is going on this week and perform a real-time demo using the Ana Pot to demonstrate a practical electrochemical/biosensor demo for lab practicals.
The demo is simple to set up with no confusion regarding the working electrode, reference electrode and counter electrode and uses solutions bought from the food aisles at the supermarket.
Contact Zimmer and Peacock to get the lab notes which can be added into any lab practical.
Zimmer and Peacock launch the world's first commercial R and D capillary fill electrode
Zimmer and Peacock have launched the world's first capillary fill sensor for the Research and Development market, for both academia and industry. We provide these capillary-fill sensors in gold, platinum and carbon. Find out more on our website here. 
POC, Biosensors and LOC
This week Pavel of Zimmer and Peacock was at POC, Biosensors and LOC.