Welcome to this week's newsletter from Zimmer and Peacock. This newsletter is a mixture of news, stories and tech notes from Zimmer and Peacock. If you want to subscribe to our newsletter or have any questions regarding Zimmer and Peacock and our passion for biosensor technologies please don't hesitate to contact us.
Biosensor Developers Kit
The Zimmer and Peacock Biosensor Developers Kit is the world's first kit with everything to get going in biosensor development. What would have been once several months of effort becomes one simple decision.
The kit was developed by our founders who over two decades have been frustrated every time they would embark on a biosensor development effort that they would have to source everything from scratch or build everything, wasting months of effort.
The Biosensors Developers Kit is one box in which we have put everything you need to get started on biosensor development, as soon as the box arrives in your hands.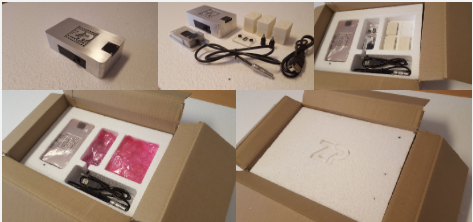 Cambridge University Electrochemical Masterclasses
Dr Martin Peacock of Zimmer and Peacock will be working on a 2-day course run by the University of Cambridge at the Department of Chemical Engineering on the 3 and 4 October 2017. 
Electroanalytical techniques are the methodologies underpinning all electrochemical sensors. This course will provide the attendees with the tools and necessary experience to develop and troubleshoot their own electrochemical systems, with a specific focus on electroanalytical chemistry.  Practical examples that will be discussed includes: novel pH sensors, chemical sensors, biosensors and medical diagnostics.
The course is designed for anyone embarking on a programme, project, or research where electroanalytical science is at the heart of what they are developing, be it within the industrial or academic arenas. To find out more please click here. 

Zimmer and Peacock expansion
Zimmer and Peacock is expanding with the addition of a new site in Birmingham UK. The new site which is in addition to our existing sites is to able provide technical support to our UK customers.